Home        |    Services      |    Prices        |    Covered Area        |    Contact Us 

Compucare Computer Virus Removal Services in Los Angeles
Compucare computer repair in Los Angeles offers virus removal service that eradicates the hardest to remove viruses known.
Our computer repair technicians use the latest tools that identify and isolate the viruses, malware, trojans, rogue antivirus, rogue programs, worms, rootkits and adware-spyware and
then deletes them from the hard drive, removing all the malware so it does not replicate itself upon reboot.
If you are not experienced with hard-to-remove viruses and other malware it is suggested you contact Compucare in order to eliminate the chance of further damage.
Damaging the boot record will no longer allow the computer to boot and damage to files will not allow those files to be accessed any longer.
We service: Alienware, Dell, eMachines, Gateway, Hewlett Packard, IBM, Sony, Toshiba and any other major brands.
Our policy : No fix, No Solutions, No charge. No hourly fees.

We charge a single flat rate for any computer repair.

100% satisfaction guaranteed.
Malware Removal Tools
Malware, short for malicious software, is software designed to disrupt computer operation, gather sensitive information, or gain unauthorized access to a computer system.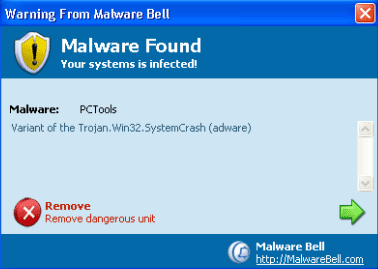 Compucare Computer Repair Services Los Angeles offers a suite of malware removers along with temp cleaners and registry cleaners that users can clean their own
computers in the future without having to take it to a computer technician as long as the software is properly updated and used on a regular basis.
Malicious Code has been written to become increasingly complex involving multiple system elements.
Anti-virus vendors have developed tools to automate the removal process instead of users having to identify and manually remove bad code from their computers.
We utilize specialized tools to isolate and eliminate hard-to-remove viruses, trojans, email worms, spyware and adware
from your system completely restoring your internet surfing capabilities in a safer environment.
Rogue Antivirus and Other Rogue Programs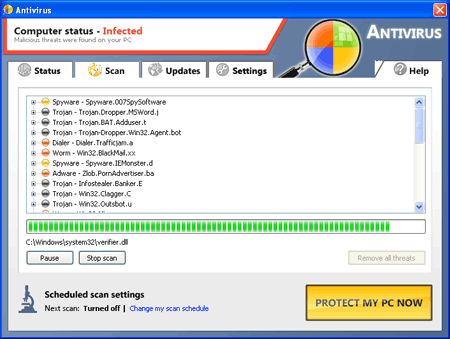 Compucare computer repair services in Los Angeles encounter alot of rogue antivirus scanners and rogue program scanners that report back fake security results, fake hardware
and other fake system errors ( see image ). These malicious programs are difficult to get rid of usually requiring someone with some sort of malware expertise in removing the unwanted software.
We offer complete onsite computer virus removal service in Los Angeles,West Hollywood, Atwater Village,
Burbank, Eagle Rock, Griffith Park, Los Feliz, Glendale, Silver Lake, Hollywood, Sun Valley and surrounding areas.
Contact us anytime 7 days a week !!!

We offer onsite computer repair service in Los Angeles area 7 days a week, Call us anytime !!!!
Computer Repair Services Los Angeles: Los Angeles Computer Repair Service -- Los Angeles Laptop Repair service -- Los Angeles Computer Virus Removal -- Laptop LCD Screen Replacement
Laptop Keyboard Replacement -- Los Angeles Data Recovery--Los Angeles PC Complete Tune Up -- Laptop DC IN Jack Repair

The Compucare Computer Repair Services Los Angeles - Resources
The Compucare

support@thecompucare.com

323-309-2784

Computer repair Los Angeles, Computer repair service Los Angeles, Computer repair technician Los angeles, onsite computer repair Los angeles, computer repair services los angeles, Computer repair shop Los Angeles, PC Repair Los Angeles, Los Angeles Laptop Repair, Los Angeles Laptop Service, la computer repair, mobile computer repair, computer repairs los angeles, it support los angeles
Computer repair Los Angeles, Computer repair service Los Angeles, Computer repair technician Los angeles, onsite computer repair Los angeles, computer repair services los angeles, Computer repair shop
Los Angeles, PC Repair Los Angeles, Los Angeles Laptop Repair, Los Angeles Laptop Service, la computer repair, mobile computer repair, computer repairs los angeles, it support los angeles
ZipCodes :90001,90002,90003,90004,90005,90006,90007,90008,90009,90010,90011,90012,90013,90014,90015,90016,90017,90018,90019,90020,90021,90022,90023,90024,90025,90026,90027,90028,90029,90030,90031,90032,90033,90034,90035,90036,90037,90038,90039,90040,
90041,90042,90043,90044,90045,90046,90047,90048,90049,90050,90051,90052,90053,90054,90055,90056,90057,90058,90059,90060,90071,90072,90073,90074,90075,90076,90077,90078,90079,90080,90081,90082,90083,90084,90086,90087,90088,90089,
90091,90093,90094,90095,90096,90099,90101,90103,90189,90230,91331,91335,90009,90009